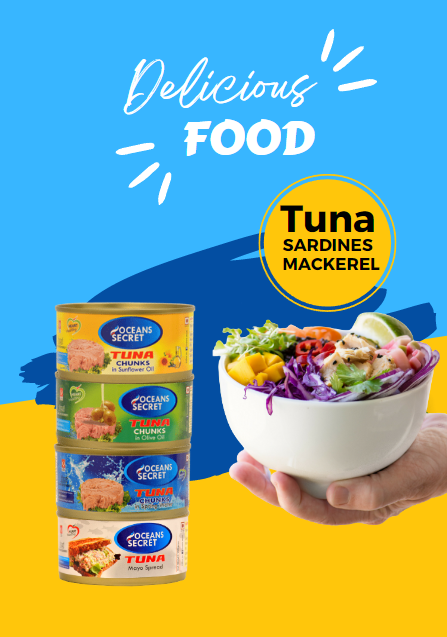 Welcome to Sehath, your one-stop destination for high-quality and nutritious canned seafood and protein products. Sehath is a leading manufacturer of canned tuna, sardines, mackerel, chicken, and veg items that are distributed across India through our own distributing hubs and retailed through our website and other ecommerce platforms, including Amazon.
Our canned products are made from premium-grade ingredients and undergo strict quality checks to ensure that they meet the highest standards of hygiene and quality. We are committed to providing our customers with healthy and sustainable food options that are not only delicious but also affordable.
At Sehath, we understand the importance of a balanced diet and the role of protein in maintaining a healthy lifestyle. Our products are a rich source of protein, omega-3 fatty acids, and other essential nutrients that are vital for the human body. Our canned tuna, sardines, and mackerel are sourced from the best fishing grounds, and our chicken and veg items are made from high-quality ingredients that are carefully selected to ensure their nutritional value.
Apart from our retail operations in India, we also have a production line dedicated to exporting our products to Middle Eastern countries and West Africa. We take pride in our ability to cater to a diverse range of customers, and our products are trusted by millions of people worldwide.
At Sehath, we believe in sustainability and responsible business practices. We are committed to minimizing our impact on the environment and reducing our carbon footprint. Our production processes are designed to be eco-friendly, and we are constantly exploring new ways to improve our sustainability efforts.
In conclusion, Sehath is a trusted name in the canned food industry, known for its high-quality products, sustainability efforts, and commitment to customer satisfaction. Whether you are looking for nutritious canned seafood or protein products, Sehath has got you covered. Shop online today, and experience the best that Sehath has to offer.
Our
Products

Collocation

Seahath is a leading manufacturer of high-quality canned seafood and protein products. Our products are distributed and retailed across India, and we also export to Middle Eastern countries and West Africa.